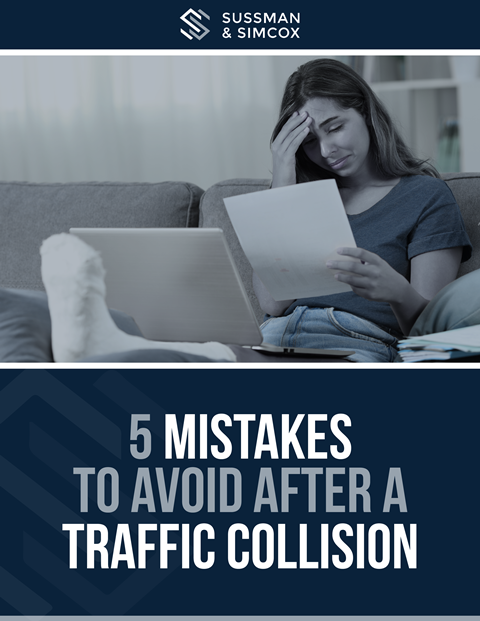 According to the Maryland Department of Transportation (MDOT), an average of 300 auto accidents are reported every day in the Old Line State. If you're one of the more than 50,000 people injured in Maryland and D.C. area crashes each year, you can find yourself unable to work and incurring unexpected medical debt and other expenses you can't afford.
If you sustained serious injuries and other losses in an accident caused by the recklessness or negligence of other drivers on the road, you may be entitled to financial recovery and punitive compensation from the responsible party (or parties).
However, obtaining a full and fair recovery in a Maryland car crash case can be challenging. The personal injury claims and litigation processes are complex, complicated, and rife with potential pitfalls. It's far too easy to make a mistake in the early stages that could severely—and permanently—damage your case.
At Sussman & Simcox, we've seen this happen again and again—and we don't want it to happen to you. That's why our experienced car accident personal injury attorneys wrote 5 Mistakes to Avoid After a Traffic Collision and made it available via free instant download. The helpful guide offers a wide range of information on Maryland car crash litigation, including the importance of:
Gathering complete evidence at the scene of the accident;

Getting prompt and complete medical care;

Avoiding giving a recorded statement to an insurance company without first speaking with an attorney;

Why you should involve an attorney in your case as soon as possible;

And much, much more.
Request Your Complimentary Copy of Our Traffic Collision Guide Today
When you've been hurt in an accident that wasn't your fault, Sussman & Simcox is here to help. Complete the form on this page to request a free, instant download of 5 Mistakes to Avoid After a Traffic Collision. You'll be glad you did!